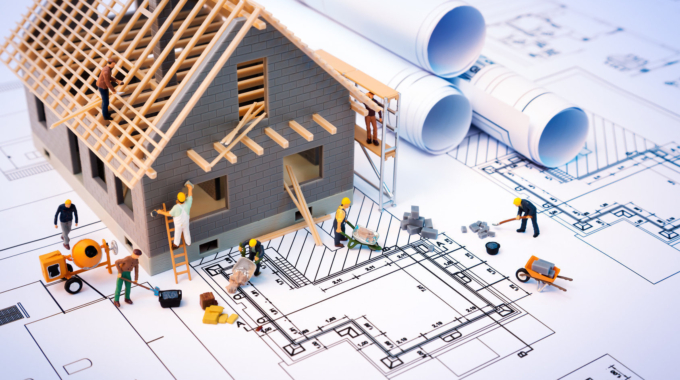 Do I Need a Permit for My Renovation?
If you are thinking about taking on remodeling projects to raise the value of your home, be sure to find out if you need a permit for your renovation.
For the do-it-yourself remodeler, obtaining permits can be expensive, time-consuming and sometimes frustrating, but for many home renovations, permits are necessary and required. Some counties charge one percent of the total construction costs to issue the permit and may take up to six weeks to complete all of the required inspections. Some homeowners sidestep the permit process to avoid the fees and the delays of the project.
According to the National Association of Realtors, failing to obtain the proper permits may complicate or cancel the sale of your home. During a home inspection and/or the appraisal process, homeowners may have to show that the proper permits were pulled and properly closed. If the buyer's bank learns that remodeling work was done without securing permits, it more than likely will not issue a loan.
While there are no federal or state standards for building codes, the only way to know if your particular local municipalities require a permit for a remodeling job is to visit the city's website, call them, or make a visit to their offices. If you hire a licensed contractor, he or she will know if the job requires a permit.
Here are some of the renovations that may need a permit:
Fences
Footprint Changes
New Windows – replacing existing windows does not require a permit, but cutting a hole for a new window usually does. This also includes new doors and skylights.
Plumbing and Electrical
Structural Changes
Siding
Water Heater
Renovations That Do Not Usually Require a Permit
Painting or Wallpapering
Carpet Installation
Hardwood Floor Installation
Minor Electrical Repairs
Installing New Countertops
Faucet Replacement
How to Get a Permit
To get a permit for your remodel project, apply through your local municipal government office. Some permits can be issued on the spot while others require inspection of plans.
Open Permits Can Be a Headache Down the Road
Let's say you begin a renovation project. You obtain the required permits and complete the project. If you do not have the final inspection performed on the work, your permit will remain open for a set amount of time. Once this window of time closes, the permit will also close; however, that's not the end of the story. When you go to sell your home, a Florida municipal lien search and permit search will uncover the issue with the permit. It will show that while the permit is closed, it was not properly closed. It will be your responsibility as the homeowner to pay to reopen the permit and then get the required inspections before any transfer of ownership may happen. This could be a costly and timely issue.
About Florida Municipal Lien Search (FMLS)
Florida Municipal Lien Search, LLC is a privately owned and operated company providing title agents, attorneys, and realtors with unrecorded and municipal lien searches for all of the cities and counties in the State of Florida. Florida Municipal Lien Search conducts searches for municipal and county liens, unrecorded utility services, code enforcement violations, code enforcement liens, property taxes and special assessments. Founded on the principals of honesty and integrity, FMLS strives to make each and every client a long term, ongoing relationship. For more information, visit https://floridamunicipalliensearch.com or call 321-325-6255.