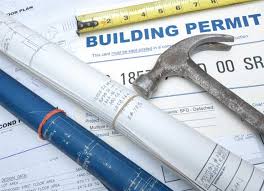 Why Building Permits Are Important
Building permits are issued by local municipalities based on city ordinances. There are no federal or state standards, so building codes vary from city to city.
You May Need a Permit
The only way to know if your city requires a permit for a remodeling job is to visit your cities website or call their offices. If you hire a licensed contractor, he or she will know if the job requires a permit; however, as the homeowner, it's your responsibility to ensure that all remodeling is completed according to code. You should not assume the contractor handled the permits.
The following is a list of items that you may need a permit for:
Fences
Plumbing/Electrical
Alterations to the Footprint of the Home
Structural Changes
Siding
Water Heaters
How Do I Get a Permit?
To get a permit for a new project, apply through your local municipal government office. Depending on the complexity of the project, some permits are issued immediately, while others may require inspection of the plans.
During the work, inspections of the project will likely be required. For projects involving home additions, multiple inspections may be required. Once the work is completed, a final inspection takes place and the permit can be closed.
Permits and Unrecorded Lien Searches
It is important to have a title search and an unrecorded liens search performed on any property you are considering purchasing. Why? A title search alone will uncover any recorded liens on a property; however, it will not reveal any unrecorded liens or violations.
An unrecorded lien search will uncover if the property have any unrecorded charges, unresolved violations including building permits that have not been closed properly or unpermitted structures that have resulted in a lien. These violations and resulting charges will no longer be the responsibility of the former property owner if they are unpaid and unresolved when the property transfers ownership. The violation and unpaid fees can become the responsibility of the new property owner.
About Florida Municipal Lien Search (FMLS)
Florida Municipal Lien Search, LLC is a privately owned and operated company providing title agents, attorneys, and realtors with unrecorded and municipal lien searches for all of the cities and counties in the State of Florida. Florida Municipal Lien Search conducts searches for municipal and county liens, unrecorded utility services, code enforcement violations, code enforcement liens, property taxes and special assessments. Founded on the principals of honesty and integrity, FMLS strives to make each and every client a long term, ongoing relationship. For more information, visit https://floridamunicipalliensearch.com or call 321-325-6255.