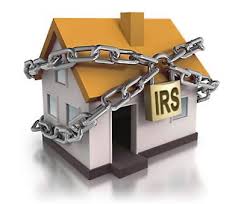 Help! A Lien Was Put Against My Home
When a lien is put against your home, the individual placing the lien is making a claim that you owe them money and until it is paid, they have a right to a portion of your home value. This lien usually has no effect on your day-to-day life living in the home; however, should you try to sell your home, the lien will need to be settled.
Voluntary Liens
There are two types of liens. They are voluntary and involuntary liens. With a voluntary lien, you willingly enter into the lien. These types of liens include a home mortgage, home equity loan and home equity lines of credit. Until these loans are satisfied they will remain attached to the property. Voluntary liens can be satisfied by the sale of a home or paying off the amount of the lien.
Involuntary Liens
As you'd expect, involuntary liens are liens that you have not entered into willingly. For example, an involuntary lien can be: a court judgment against you, or an Internal Revenue Service tax lien or even a mechanic's lien or other contractor's lien. When you fail to pay for a service, or someone wins a judgment against you, a way to ensure they will be paid is to attach onto your asset until they are financially whole again.
If you thinking about selling your home, here is something to for you to remember – an involuntary lien on your property will show up on a title report during escrow. Often when a homebuyer learns of a lien it can potentially scare them away from the purchase contract. For buyers, an unresolved lien raises concerns about other debts or undisclosed and unrecorded liens may remain with the house. Although a buyer can complete an unrecorded lien search, municipal lien search and permit search to ensure title is clear, many fail to do so. In most cases, once the transfer of property is complete, the new owner not only gets the property, but any liens as well. To clear the title, homeowners need to satisfy the lien.
Once you satisfy the lien by paying the lien holder what is owed, you should get a Release of Lien notarized by the party who placed the lien. Some larger institutions, such as the IRS may not provide this documentation; however, if you receive a notarized Release, take this documentation, along with your proof of payment and a letter satisfying the lien to the county recorder's office to have the lien released.
About Florida Municipal Lien Search (FMLS)
Florida Municipal Lien Search, LLC is a privately owned and operated company providing title agents, attorneys, and realtors with unrecorded and municipal lien searches for all of the cities and counties in the State of Florida. Florida Municipal Lien Search conducts searches for municipal and county liens, unrecorded utility services, code enforcement violations, code enforcement liens, property taxes and special assessments. Founded on the principals of honesty and integrity, FMLS strives to make each and every client a long term, ongoing relationship. For more information, visit https://floridamunicipalliensearch.com or call 321-325-6255.