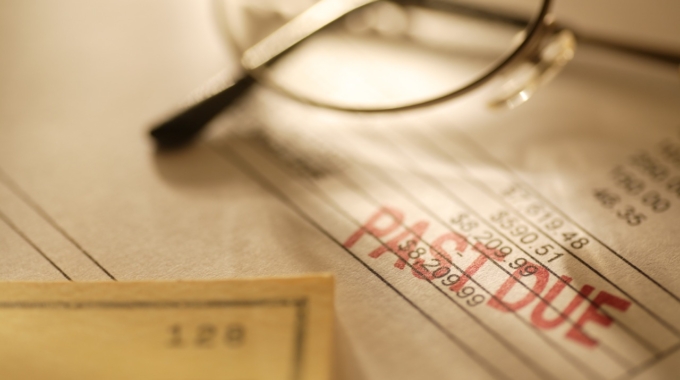 Why Should You Search for Unrecorded Liens Before Purchasing Real Estate?
When a property owner has a mortgage on their home, the mortgage company will place a lien on the property. This type of recorded, voluntary lien does not usually hinder any future sale of the property or cause any financial issues for the new owner. During the process of completing the sale, the lien is removed when the mortgage debt is paid and clear title transfers to the new owner.
If the seller does not clear up any unrecorded, involuntary liens, unfortunately they will not show up during a normal title search. An unrecorded lien, such as a municipal lien, can end up costing the new owner hundreds or even thousands of dollars. A buyer should do his or her own due diligence to uncover unrecorded liens but doing a municipal lien search. If they don't and an unrecorded lien exists on the property, once the property transfers to the new owners – the unrecorded lien will transfer to them as well along with the responsibility to payoff the lien. This can cause a significant and unwanted financial liability.
How to Find Recorded Liens
Recorded liens can be found by searching public records. Here are some tips to find recorded property liens:
Search the county recorder, clerk, or assessor's office online. All you need is the name of the property owner or its address. If your county does not have the data online, then:
Visit the county recorder, clerk, or assessor's office in person. Usually, you will find the employees of these offices to be quite helpful. They can also give you pointers if you need help.
Contact a title company. Title representatives can be extremely helpful when it comes to searching for and finding liens.
How to Find Unrecorded Liens
If you think that your title search will uncover all you need to know about the history and financial well being of your property, you may be wrong. When you receive a title report from your title company, be aware that this report will only cover recorded liens. To find unrecorded liens it is necessary to order Unrecorded Lien Search / Municipal Lien Search. Having this type of record search completed protects you, the homebuyer, from unrecorded municipal liens.
Not many people are aware that there can be many types of unrecorded charges on a property that can eventually result in a lien. If left unpaid, these charges will no longer be the responsibility of the former property owner but they can become the responsibility of the current property owner. The same follows for unresolved violations such as building permits, which have not been closed properly, or violations for unpermitted structures. In some instances, the new owner can become liable for an overlooked utility bill as well.
About Florida Municipal Lien Search (FMLS)
Florida Municipal Lien Search, LLC is a privately owned and operated company providing title agents, attorneys, and realtors with unrecorded and municipal lien searches for all of the cities and counties in the State of Florida. Florida Municipal Lien Search conducts searches for municipal and county liens, unrecorded utility services, code enforcement violations, code enforcement liens, property taxes and special assessments. Founded on the principals of honesty and integrity, FMLS strives to make each and every client a long term, ongoing relationship. For more information, visit https://floridamunicipalliensearch.com or call 321-325-6255.