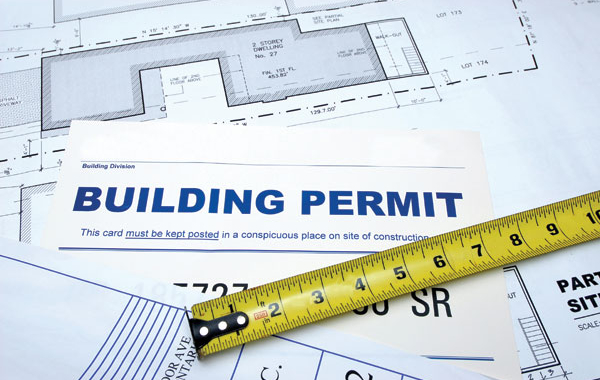 Don't Let an Open Permit Give You a Headache
Did you know some planning departments won't allow you to take out a permit to do additional work on your home if there are outstanding or expired permits that never received final approval from a city building inspector?
If you're house hunting, remember this – pay to have an unrecorded municipal lien search done on your property before you reach the closing table.
Not only is it a good idea for buyers to check the permit history on a home before they buy, but if you are selling your home, it's a good idea to check the permit history on your homes before putting it on the market. This way, they can correct any permit issues before the listing goes public.
Don't Assume Your Contractor Closed the Permit
Often homeowners assume that the contractor hired to do any work that requires a permit, that the contractor himself will take responsibility for assuring that the permit is closed. Many times the contractor does not close the permit. The reason for this happening is sometimes a miscommunication between homeowner and contractor. Each thinking the other is going to call for a final inspection, meeting with the inspector and get the permit closed. But, neither one does.
Legal Consequences of Open Permits
In instances where a permit was pulled to increase the square footage of a home, but the permit was never closed, can even result in a seller being sued for misrepresenting the square footage of their home. Had a licensed contractor done the work, and the permit properly opened and closed, the homeowner could add the square footage to the public record. However, if the permit never gets closed, this could have an effect on the value of the property.
What You Should Know
Many title companies are not required to, and therefore are not conducting unrecorded lien searches on properties prior to closing. Unrecorded liens can consist of, but are not necessarily limited to, water and sewer service charge liens, open or expired permits and other debts such as unpaid real estate taxes and special assessments. If not disclosed to buyers, can add up to hundreds or even thousands of dollars in debt in which they will be responsible to pay upon acquiring the property.
About Florida Municipal Lien Search (FMLS)
Florida Municipal Lien Search, LLC is a privately owned and operated company providing title agents, attorneys, and realtors with unrecorded and municipal lien searches for all of the cities and counties in the State of Florida. Florida Municipal Lien Search conducts searches for municipal and county liens, unrecorded utility services, code enforcement violations, code enforcement liens, property taxes and special assessments. Founded on the principals of honesty and integrity, FMLS strives to make each and every client a long term, ongoing relationship. For more information, visit https://floridamunicipalliensearch.com or call 321-325-6255.