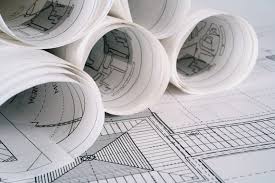 Florida Building Permits, an Overview
The Florida Building Code (FBC), as defined by Wiki is a set of standards designed by the US state of Florida for buildings. Part of the Florida Building Code, is section 105.1, regarding building permits.
Section 105.1 defines the requirements that any owner other or authorized agent who intends to construct, enlarge, alter, repair, move, demolish, or change the occupancy of a building or structure, or to erect, install, enlarge, alter, repair, remove, convert or replace any required impact-resistant coverings, electrical, gas, mechanical or plumbing system, the installation of which is regulated by this code, or to cause any such work to be done, shall first make application to the building official and obtain the required permit.
What is a Building Permit?
A building permit is a legal document that gives you permission to start construction of a building project at an agreed upon location, within a set time frame, in accordance with approved drawings and specifications. It also gives lending institutions the assurance that the contractor is licensed, insured and has a legal right to build the project.
How to Know if You Need a Permit
You can look up your Florida counties building permit guidelines by searching Google your counties local government office. For example, Orange County's Permits and License information can be found here.
In many counties, you do not need a permit for the following types of home repair or improvement:
Painting – except when advertised as water proofing
Wall paper and other wall coverings – except at certain facilities, such as day cares and institutional occupancies.
Floor and wall tile
Rugs or carpeting
Replacing kitchen cabinets – except when altering, adding to, or deleting electrical, plumbing or air-conditioning from the system.
Replacement of fascia and soffit (single and two family dwellings only)
Non-structural siding placed over existing siding/sheathing (single and two family residences only)
Decks and patios directly on grade and without footings (single and two family structures)
Small, incidental roof leak repair
Non-residential farm buildings on working farms
Window/door change outs
Open Permits
A property owner who has opened a permit or used a contractor, who opened a permit prior to performing work, should close the permit at the conclusion of the project. Failing to properly close a permit can lead to potentially costly problems for a property buyer. If a permit lien search is not performed prior to closing, the new property owner is obligated to remedy or remove improperly permitted items.
Search for Open or Expired Permits
Using a reputable title company and Florida Municipal Lien Search, property buyers can discover any unrecorded municipal liens or debts, including Permit Liens on a property prior to closing. Gain peace of mind before you purchase property. Conduct thorough research to uncover recorded and unrecorded municipal liens that affect the tile of a property. This includes performing permit lien search.
About Florida Municipal Lien Search (FMLS)
Florida Municipal Lien Search, LLC is a privately owned and operated company providing title agents, attorneys, and realtors with unrecorded and municipal lien searches for all of the cities and counties in the State of Florida. Florida Municipal Lien Search conducts searches for municipal and county liens, unrecorded utility services, code enforcement violations, code enforcement liens, property taxes and special assessments. Founded on the principals of honesty and integrity, FMLS strives to make each and every client a long term, ongoing relationship. For more information, visit https://floridamunicipalliensearch.com or call 321-325-6255.