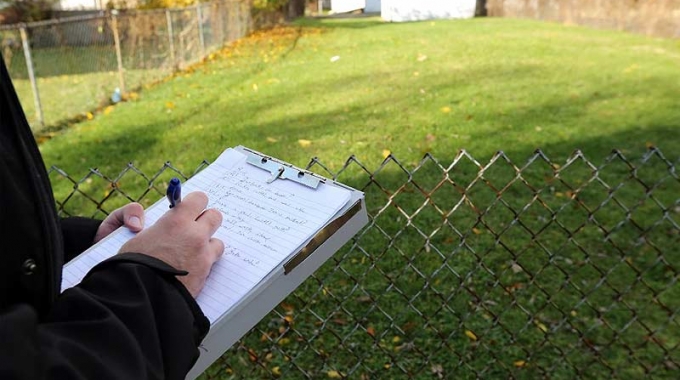 How Code Enforcement Violations Become Liens in Florida
Code enforcement liens are statutory liens created by F.S. Ch. 162. This chapter, also known as the Local Government Code Enforcement Boards Act, provides guidelines for code violations. In general, upon finding a code violation, the code enforcement board is required to provide the property owner a reasonable amount of time to correct the violation. If it does not get corrected, they enforcement board can order a violation against the respondent and can impose daily fines up to $500 per violation until the violation is corrected. These fines become a lien against the real property on which the violation occurred. Until the fines are paid, the lien stays with the property.
All Liens Are Not Recorded
As a buyer looking to enter into a transaction to purchase a piece of property, there are various steps that are taken to ensure in the exchange of the property, both the buyer and the seller are protected. Ideally, each should be able to walk away with set expectations of what they will have after closing. But, that's not always how it turns out.
While many liens are recorded and will come up during title searches, what some new owners discover is that it's not always that simple. Soon after purchasing a property, they find they have gotten more than they bargained for in the way of an unrecorded municipal lien against the property. These liens may put the new owner on the hook for hundreds or even thousands of dollars. Soon, they discover the only way to clear this lien is to pay off the debit of the former owner. Obviously, this is a situation new owners would like to avoid.
How to Avoid Getting Stuck Paying for Unrecorded Liens
The best way to keep the headaches from this issue to a minimum is doing a Florida municipal lien search. When looking at a property that you may want to purchase this type of lien search will uncover any recorded and unrecorded existing liens for the property. If a lien is discovered to be on the property, arrangement will need to be made prior to closing by the seller to clear the lien to relieve the new owner of the obligation.
About Florida Municipal Lien Search (FMLS)
Florida Municipal Lien Search, LLC is a privately owned and operated company providing title agents, attorneys, and realtors with unrecorded and municipal lien searches for all of the cities and counties in the State of Florida. Florida Municipal Lien Search conducts searches for municipal and county liens, unrecorded utility services, code enforcement violations, code enforcement liens, property taxes and special assessments. Founded on the principals of honesty and integrity, FMLS strives to make each and every client a long term, ongoing relationship. For more information, visit https://floridamunicipalliensearch.com or call 321-325-6255.