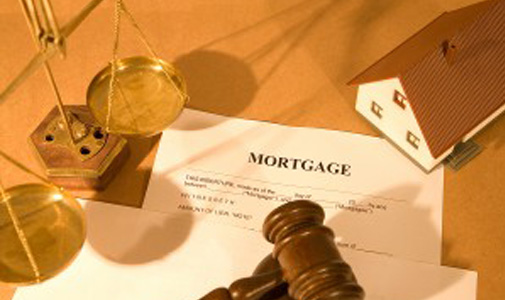 What Are the Top Title Problems?
Title insurance is an important aspect of buying a home. While you may fall in love with the large open spaces, gourmet kitchen or huge walk-in closets of a home, what you don't see may end up costing you in the long run. After all, the history of a property, for the most part, is unknown to you. Proper title searches, including unrecorded lien searches, along with title insurance ensures you are protected from the unknown.
Some of the most common title problems are:
Public Record Errors – Filing errors or clerical errors can affect a deed or survey of your property.
Unknown Liens – Former debts of a pervious owner can transfer to you, the new owner. Should an unrecorded lien be placed on the property, once the sale becomes final, those debts are now yours.
Illegal Deeds – Should a married person report themselves as single or an undocumented immigrant, a minor or a person who is not of sound mind execute a prior deed, these circumstances may affect the enforceability of a prior deed affecting prior and potentially present ownership.
Missing Heirs – If the person who owns the property passes away and a property is sold, it is important to determine if there are any heirs. Sometimes family members may contest a will to claim their property rights at a later date – even long after the sale has taken place.
Undiscovered Will – If there is no apparent heir or will when a person dies, the state may sell the asset. Again, in this situation a family member may come forward, sometimes even years after the sale has occurred. Your rights to the property may be in jeopardy.
Unknown Easements – An easement can affect your ability to enjoy your property in that you may be restricted to what you can do on your own land. A government agency or other entity may need to occasionally access your property or restrict you from building or developing certain areas of the property.
Survey Disputes – Should a neighbor or other entity claim ownership to a portion of your property, this can be a real headache. Often multiple surveys are done on a property and the surrounding properties. Sometimes the differences can be striking.
Forgeries – Should a previous owner forge or fabricate documents related to property ownership, your rights to your home may be jeopardized.
About Florida Municipal Lien Search (FMLS)
Florida Municipal Lien Search, LLC is a privately owned and operated company providing title agents, attorneys, and realtors with unrecorded and municipal lien searches for all of the cities and counties in the State of Florida. Florida Municipal Lien Search conducts searches for municipal and county liens, unrecorded utility services, code enforcement violations, code enforcement liens, property taxes and special assessments. Founded on the principals of honesty and integrity, FMLS strives to make each and every client a long term, ongoing relationship. For more information, visit https://floridamunicipalliensearch.com or call 321-325-6255.