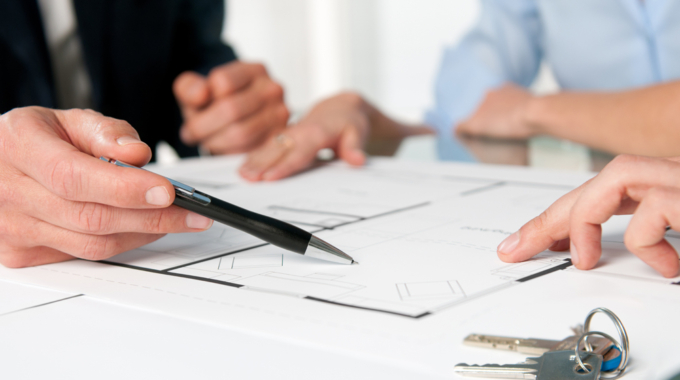 What is the Real Estate Closing Process?
When a buyer makes an offer on a home and the seller accepts, a title company handles the transaction from this point forward. A title company is an intermediary between all parties to research the title of the property, record the necessary documents, and finalize the transfer of ownership of a real estate property.
At the closing of a real estate property, the buyer meets with the title-signing agent to go over the paperwork with the buyer and obtain signatures, manage the money distribution and the official transfer of the property transfers from seller to buyer. While the seller is not required to attend the closing in person, he or she would need to be available to sign the necessary paperwork.
What to Expect Before Closing
While the goal is to get to closing, before you can take possession or take title of the property, most lenders will require a title search of public property records to ensure there are not any liens or other issues in the transfer of the property into your name. Some common issues buyers run into with defective titles are: unclear ownership, encumbrances such as recorded and unrecorded liens and improperly recorded titles, ownership, or property forms.
According to Florida Statue 159, a Florida lien search is typically required of title agents to remove exceptions when issuing title insurance policies. A title search should uncover most lien issues and a title agent can help the seller identify these issues and clear them up before closing; however, unrecorded liens may be difficult to ascertain. This is why it's important that a title agent, attorney, or buyer to perform a complete lien search including unrecorded liens.
Unrecorded liens, if not disclosed to buyers, can add up to hundreds or even thousands of dollars in debt. This debt passes on to the new owner at closing.
What to Bring to Closing
For the closing of the property, if you are the buyer, you'll want to bring proof of homeowners insurance, a copy of your contract with the seller, a government issued photo ID, and any additional paperwork the bank who is handling your loan has asked to you provide.
You'll be signing your name — a lot. Be prepared to review and sign a stack of documents, which you will be given a copy of for your records. Also, don't forget to have the title agent give you a set of the keys to your new home!
About Florida Municipal Lien Search (FMLS)
Florida Municipal Lien Search, LLC is a privately owned and operated company providing title agents, attorneys, and realtors with unrecorded and municipal lien searches for all of the cities and counties in the State of Florida. Florida Municipal Lien Search conducts searches for municipal and county liens, unrecorded utility services, code enforcement violations, code enforcement liens, property taxes and special assessments. Founded on the principals of honesty and integrity, FMLS strives to make each and every client a long term, ongoing relationship. For more information, visit https://floridamunicipalliensearch.com or call 321-325-6255.